Coverage areas
There are over 72,000 data points on the charts covering 45 geographical area, three property classes of 27 property types over 5 years. The include the National data and:
Eastern US summary plus
Atlanta * Baltimore * Boston * Charlotte * Jacksonville * Memphis * Miami * Nashville * NYC * Orlando * Philadelphia * Pittsburgh * Raleigh * Tampa * Washington DC
Central US summary plus

Austin * Chicago * Cincinnati * Cleveland * Columbus * Dallas * Detroit * Houston * Indianapolis * Kansas City * Minneapolis * Oklahoma City * San Antonio * Saint Louis
Western US summary plus
Albuquerque * Denver * Los Angeles * Las Vegas * Orange County (LA) * Phoenix * Salt Lake City * San Diego * San Francisco * Sacramento * Seattle
---
---

Property types
Blended Calculated Capitalization Rates for Class A, B and C properties of the following property types.
Apartments * Senior Housing * Student Housing * Acute Care * CCR'C * Assisted Living * Industrial * Warehouse * Flex * Manufactured Housing Communities * Mobile Home Parks * Office * Medical * Restaurant * Retail * Self-Storage
---
Get free access to
---
Updated for 1qt 2016
trended for the 2qt 2016
Cap rates trend slightly upward
The national average trended downward 12 basis points during the 1st quarter of 2016, a reversal of a slight trend of 9 basis points from the prior quarter.
---

What's the Cost?
1 -
National Capitalization Rates
$8.33/mo*
27 property types with 3 classes each. Updated 4 time per year. No regional or local cap rates.
2 -
National Capitalization Rates
plus 1 Region (your choice of East/Central/West) $11.67/mo*
Everything in #1 plus your choice of the East, Central or West Regional Cap Rates. In addition to the National Cap Rates and Regional Cap Rates you also city cap rates (between 12 to 15 cities, depending on the region) with the same 27 property types and 3 classes included for each region and city. Updated 4 times per year.
3 -
National Capitalization Rates
plus all 3 Regions $15/mo*
Everything in #2 plus all three regions instead of just one region. That's 45 geographical area, 27 property types, 3 classes, updated quarterly on a 5 year trend. That's over 72,000 data points all accessible within seconds.
*Best Deal via an annual subscription. A monthly option is available. Click the Pricing tab for details.
The license is for an individual user. Contact us for office discount information.
---
Larry Schnepf, MAI, SRPA, Managing Partner
You can find out more about the Appraisal Institute and the MAI designation at
http://www.appraisalinstitute.org/
search my name on this site or visit my LinkedIn in profile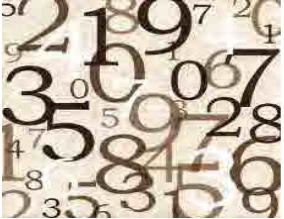 Why NationalCapRates.com?
There are a number of good sources for commercial property capitalization rates. Some of our favorites are listed below. As appraisers we believe that the local sales are the best place to start. As a support source we found ourself wading through reams of pdf reports looking for the best data to fit the property. We wanted something that we could quickly (say in under 60 seconds) log-in track-down and cut-and-paste to our reports. Not finding it, we decided to build our own.
While technologically no possible just a few short years ago, today it is. So we went out and assembled a team to gather the data and develop a point-and-click distribution method, all at a reasonable cost. The other sources of similar information listed below are highly recommended. They may also include additional information such as vacancy, discount rates and rents. If you know of other good data source, we would love to add them to our list. In the meantime, please add NationalCapRates.com© to your list of commercial property capitalization rate sources.
Colliers Mkt Insights CBRE Cap Rate Studies
---
Find the cap rate in
60 seconds or less.....
---
14-day money back guarantee
no risk - no hassle
email:
text 480-497-1113
---